ZSDM Vision
The 21st century is the Asian century, in which Asia reclaims its historical position in the world economy in a sustainable and inclusive way which results in the eradication of poverty, a fairer distribution of wealth, and the preservation of Asia's natural endowment. 
Asia needs managers who lead sustainable development, inspire their organizations, and transform their communities into wealthy, sustainable, and inclusive societies.
ZSDM Mission
To mold the next generation of development managers and professionals and change agents at the development organization level, at NGO's, in government, and other organizations.
To work with emerging nations to build a national corps of public managers who can design and implement public service delivery programs, including poverty reduction and sustainable development projects.
About Stephen Zuellig (1917 – 2017)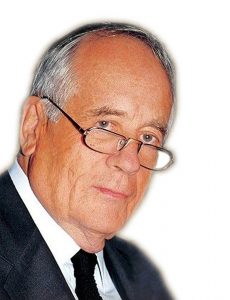 Dr. Stephen Zuellig, was an economist, entrepreneur, social investor, corporate citizen, visionary, and Filipino business leader. He was born in Manila in 1917 to a Filipina mother, Gilda Antonia, and a Swiss national, Frederic E. Zuellig, who came to the Philippines in search of business opportunities.
Dr. Zuellig was schooled in Europe, eventually graduating summa cum laude from the University of Zurich. After earning his doctorate degree in Economics, he came back to the Philippines to help in the family business. Together with his brother Gilbert, Stephen successfully grew the company their father had built into the diversified multinational conglomerate effectively-known today as The Zuellig Group.
Until his death, Dr. Zuellig remained active. Aside from guiding the Zuellig Group as its Honorary Chairman, he had persistently and quietly sought out ways to increase his social involvement and contribute to the region's development.
In 2015, AIM paid tribute to Dr. Stephen Zuellig on the occasion of his first visit to the Institute which he had supported for many years, not least through his generous support of no less than 25 scholars of the Master in Development Management.
ZSDM History
As early as 1978, AIM demonstrated its commitment to its egalitarian ideals when it introduced the Rural Development Management Program (RDMP) as a certificate course. By 1985 the Program for Development Managers (PDM) became part of the course offerings and finally, in 1991, the Center for Development Management (CDM) was formally established both as center of excellence and as a school when it offered the Master in Development management (MDM).
In recognition and deep appreciation of Dr. Stephen Zuellig's gift, the center was renamed the Stephen Zuellig Graduate School of Development Management (ZSDM) in 2014.
Since the inception of the course, there have been a total of 25 classes of graduates of the MDM program. The roster includes exactly 1,000 alumni from 40 countries within and beyond Asia.
Through the programs of the ZSDM, AIM shows its responsiveness to the needs of society as a whole. Its students from government, civil society, and the private sector. At the same tie, students from overseas bring with them different points-of-view resulting in a unique multicultural, multi-faith, and multi-racial perspective on rural and urban development concerns.
In 2019, the ZSDM again breaks ground by offering the Executive Master in Disaster Risk and Crisis Management (EMDRCM), the first-degree program of its kind in the country. It is an intensive, immersive, and practitioner-oriented eighteen months course whose goal is to equip the students with expertise in leading diverse teams in complex and oftentimes dangerous situations, with the ability to adapt to changing conditions while efficiently and effectively addressing whatever pressing concerns are present.
The Stephen Zuellig Graduate School of Development Management (ZSDM) respects and espouses the 2030 Agenda for Sustainable Development.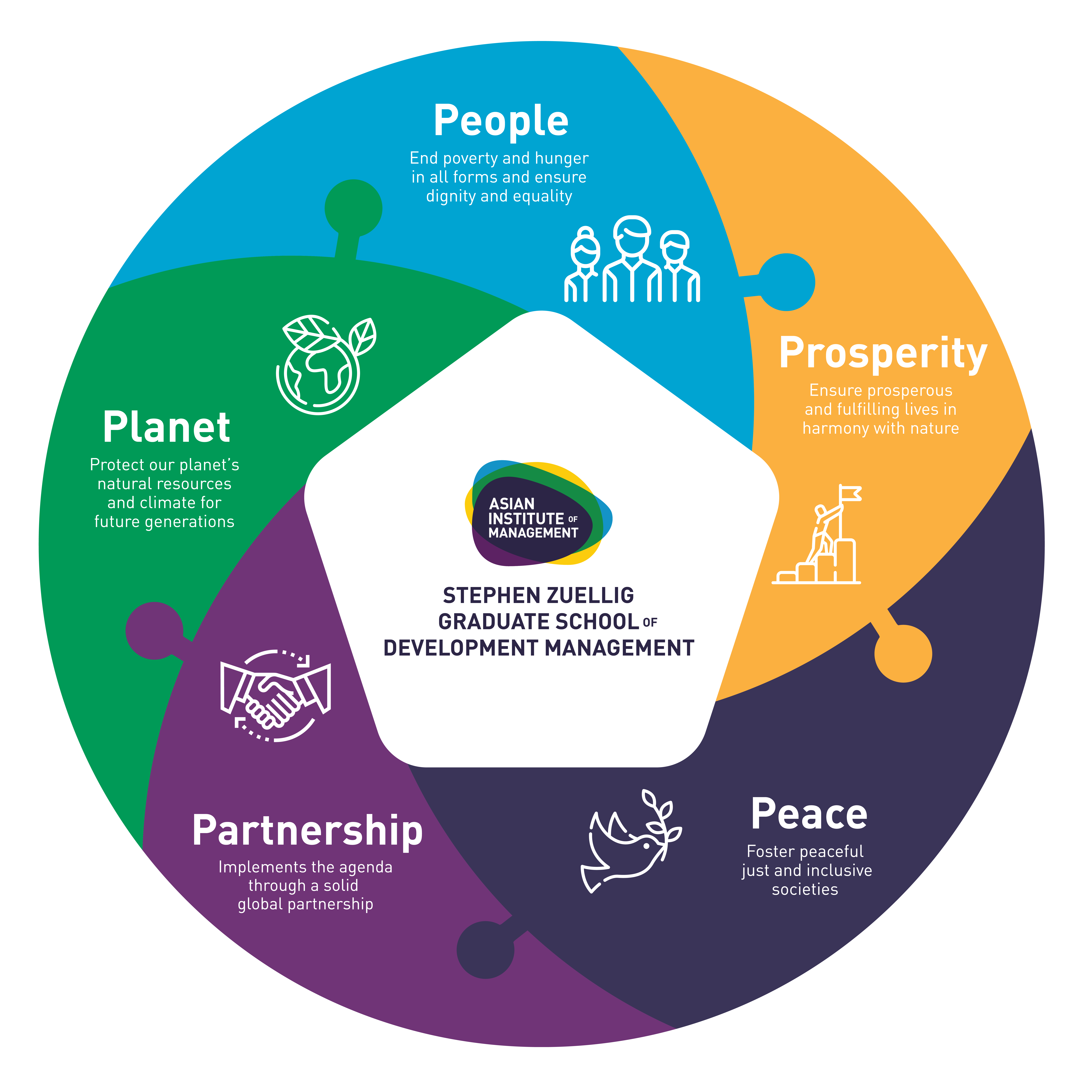 Today, profit is no longer the sole barometer for success. To stay relevant, organizations need to embrace sustainability and to consider and give importance to people, planet, peace, and partnerships apart from profit.
13 Nov 2023 to 13 Dec 2023
Start of Enrollment
11 Dec 2023 to 15 Dec 2023
Primer Week
03 Jan 2024
Start of Academic Classes
03 Jan 2024
Start of Academic Week
13 Nov 2023 to 13 Dec 2023
Start of Enrollment
11 Dec 2023 to 15 Dec 2023
Primer Week
03 Jan 2024
Start of Academic Classes
03 Jan 2024
Start of Academic Week