In a world afflicted by many ills, from armed conflict and civil unrest to natural disasters, people invariably turn to humanitarians. Committed to delivering care and protection while exercising neutrality and putting their lives at risk, humanitarians shape the lives of the most vulnerable in society. Their work is vital in a world where increasing trajectories of disasters, particularly relating to climate change, have more people needing assistance. Unfortunately, while aided by systems and infrastructure designed to hasten, relieve, and facilitate a response during emergency situations, humanitarians, and the whole space they inhabit in society, are rapidly shrinking.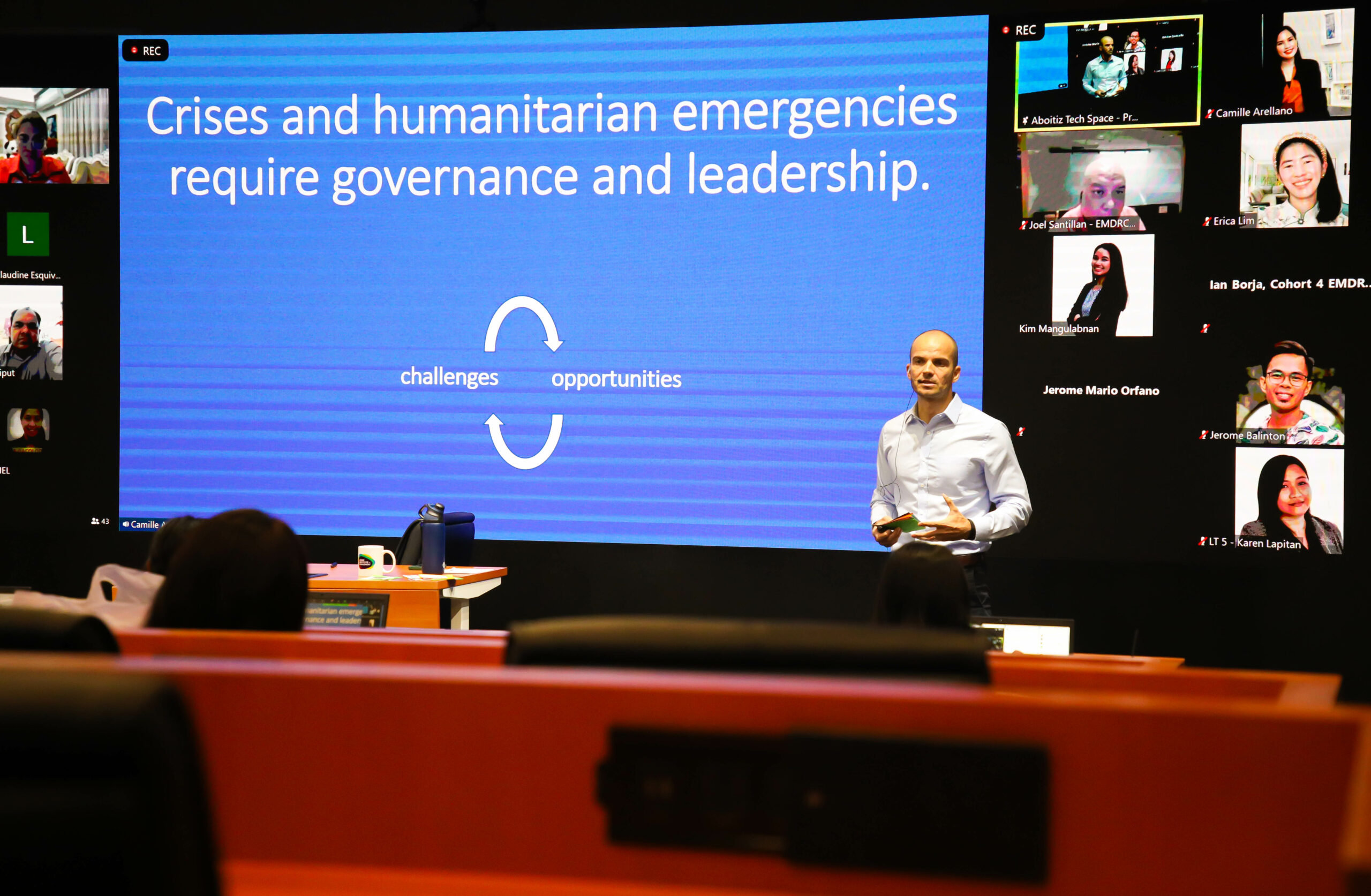 "Climate change exacerbates crisis," according to Hannes Goegele, an adjunct professor at the Asian Institute of Management's (AIM) Executive Master in Disaster Risk Management (EMDRCM) program under the Stephen Zuellig Graduate School of Development Management (SZSDM). Prof. Goegele has over fifteen years of experience designing and implementing humanitarian and development programs. Besides teaching under SZSDM, he is also the World Food Programme Emergency Coordinator of the Philippines.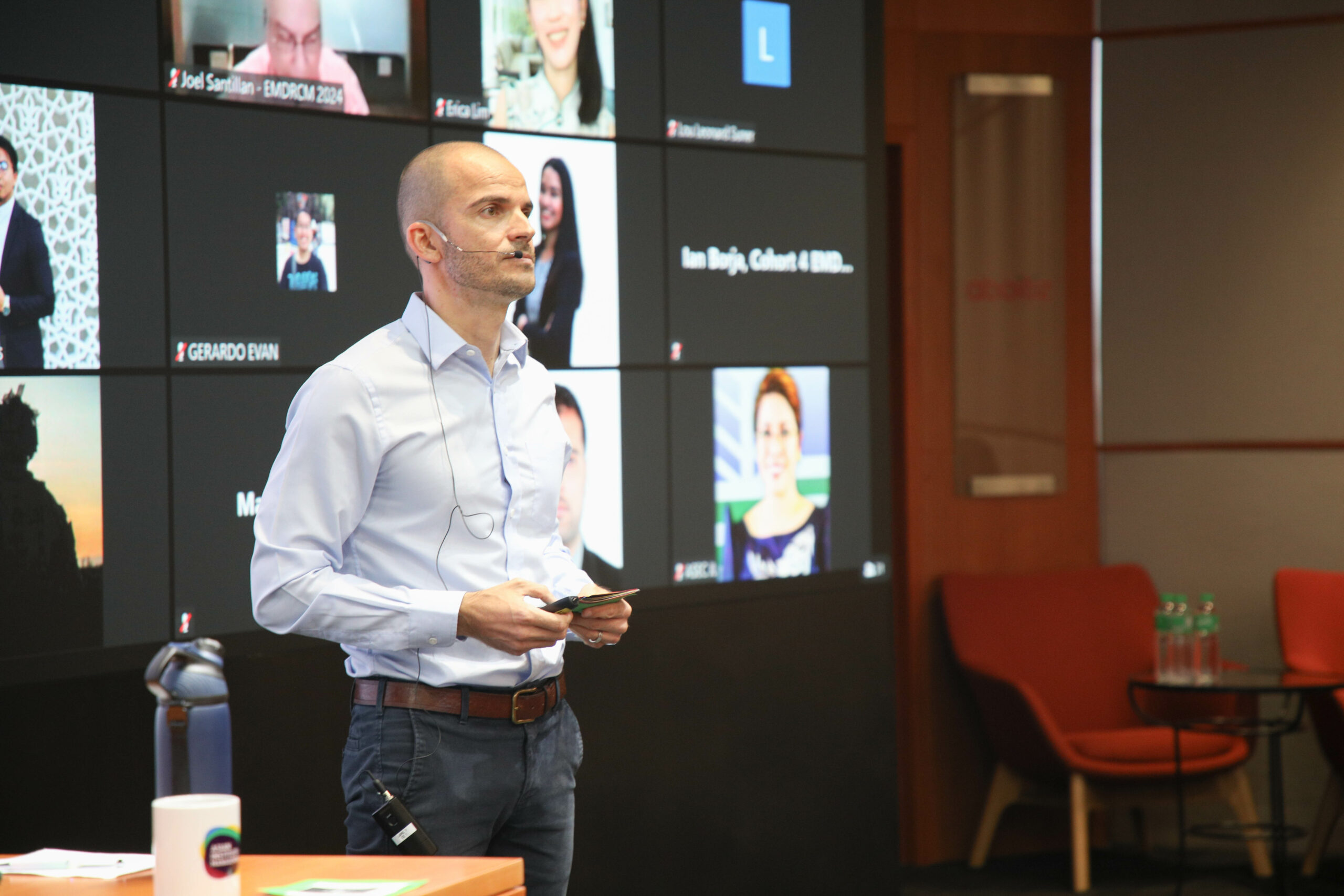 "Humanitarian assistance is needed more than ever, but it is not enough," he said. "What we deliver in humanitarian assistance must also ensure quality."  
Speaking from the Aboitiz Tech Space at the AIM Campus, Prof. Goegele unpacked issues and challenges faced by aid workers in recent years. Held before a hybrid audience for Crisis and Humanitarian Emergency Management on Thursday, 20 April 2023, Prof. Goegele laid out issues and challenges faced by aid workers, citing challenges of varying degrees developing within a brief period. He pointed out that in times of disaster, the first responders are often local communities.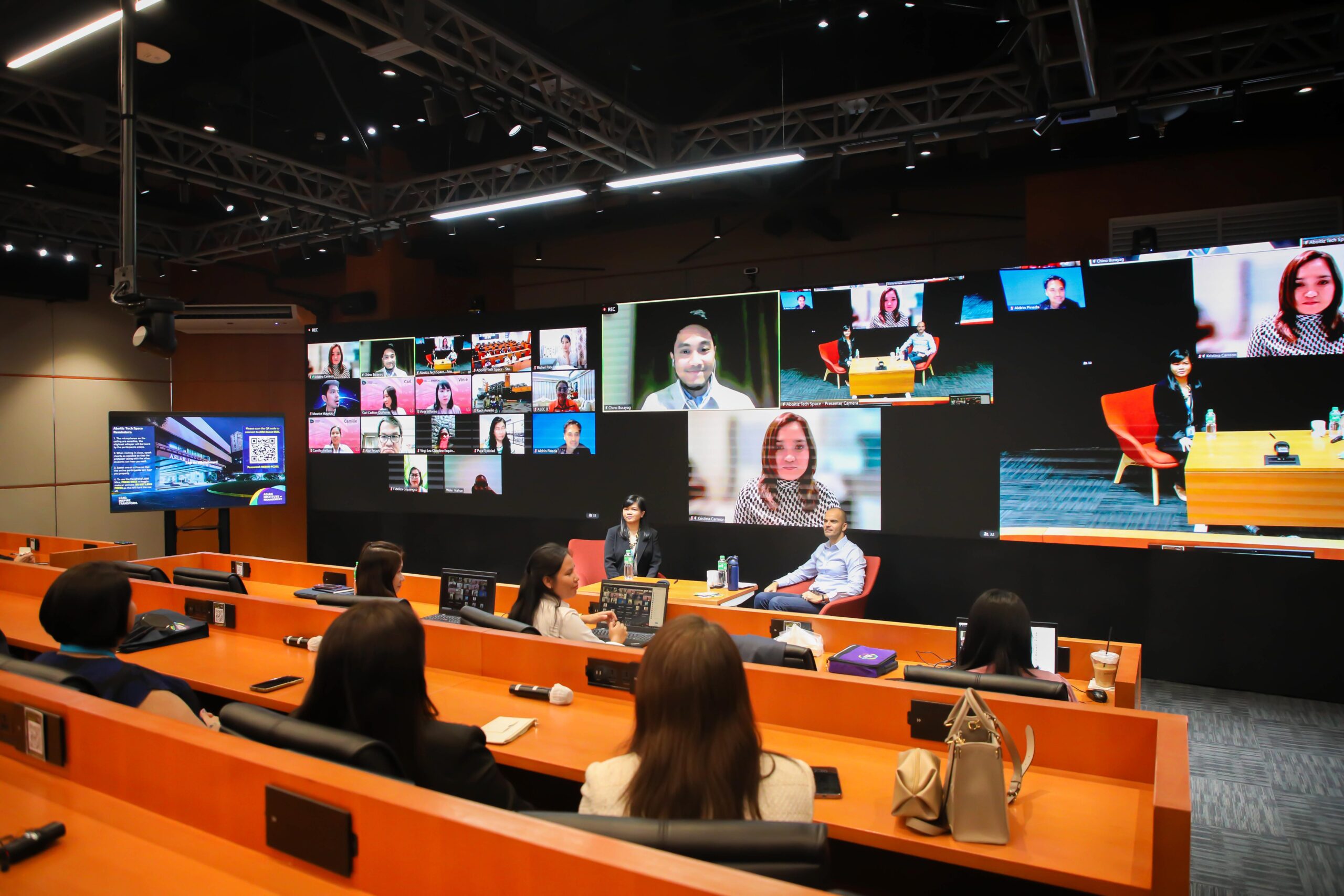 "Extraordinary people make a difference," he said, emphasizing the need to support each other; hence, the importance of local and international organizations working together. "There are a lot of problems and challenges out there. So, we have to turn these challenges into opportunities. We should look at governance and leadership. How do we contribute to governance and how can we lead in disaster management?"  
Prof. Goegele then joined a panel discussion led by EMDRCM students Christine Jodloman and Kristina Carreon. Jodloman, who grew up in a family of farmers, is determined to contribute to agriculture in terms of food security. She is the Associate Director at AGREA (Agriculture and Gaea) Foundation. Carreon, on the other hand, points to wanting to do more during the 2013 Haiyan disaster as her wake-up call in shaping her advocacy. She is IOM-UN Migration's (United Nations International Organization for Migration) Programme Manager for Timor Leste.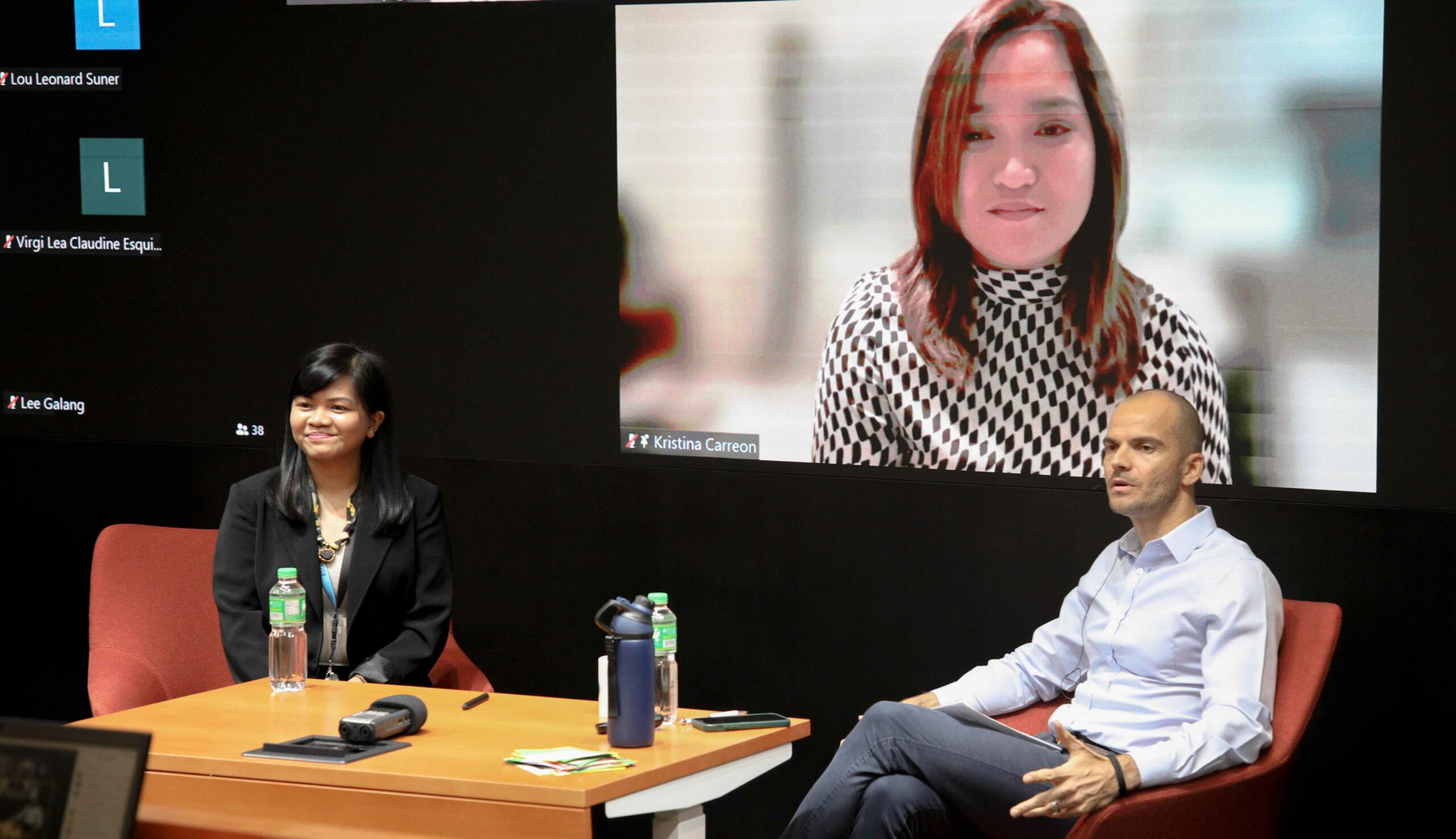 With participation from the audience, the panel analyzed the importance of leadership in times of crises and the role partnerships with organizations play in saving and changing lives. But ultimately, when it comes to organization, developing capabilities for response, anticipating needs, and preparedness, it is humanitarianism that guides the course of action taken. 
"When you think about humanitarianism," Prof. Goegele declared, "what you really have in mind is a passion for humanity."