PROGRAM AT A GLANCE
The Executive Master in Disaster Risk and Crisis Management (EMDRCM) program organizes its curriculum through the main areas of specialization or concentration. Each course is structured based on AIM's core disciplines and fields of study.
On the first two terms, EMDRCM students will learn the foundations of Disaster Risk and Crisis Management through its Foundational courses, and gain exposure to each of the concentration areas in DRCM. These courses are essential units of study for upskilling and expanding existing knowledge for professional practice.
Following the first two terms, they will progress to Advanced courses– gaining broader perspectives and immersed in their chosen concentration area. These courses aim to develop expert understanding and broader perspectives in concentration areas that are integrative in nature.
Finally, the last two terms focus on Specialists courses that are specialized in knowledge and skills for professional qualifications. Enhancement of skills learned through the foundational and advanced courses, through practical application, is done through these courses.
Nearing the end of the program, the students will go through developing their capstone projects which are the in-depth applications of skills learned throughout the whole program. These capstone projects may focus on any of the concentrations of studies mentioned. After passing their capstone project, the students then earn their EMDRCM degree.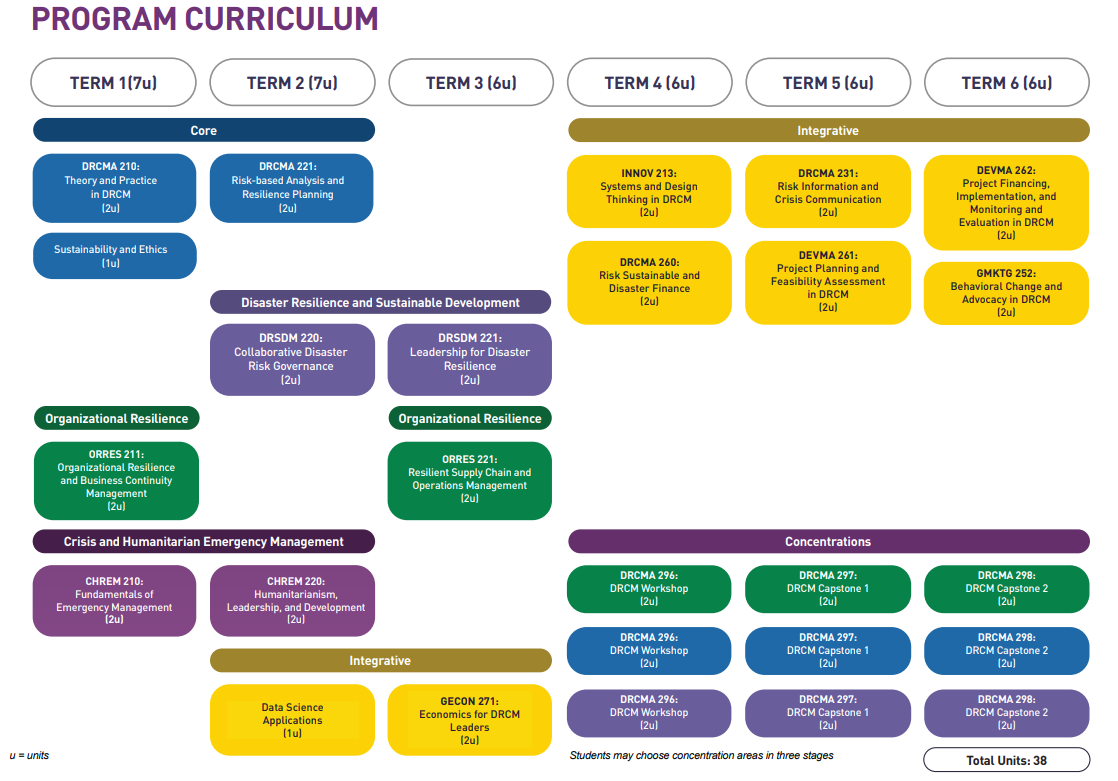 The Asian Institute of Management is constantly innovating its programs to adapt to the needs of the times. Note that the above term schedule and list of courses may be subject to change.